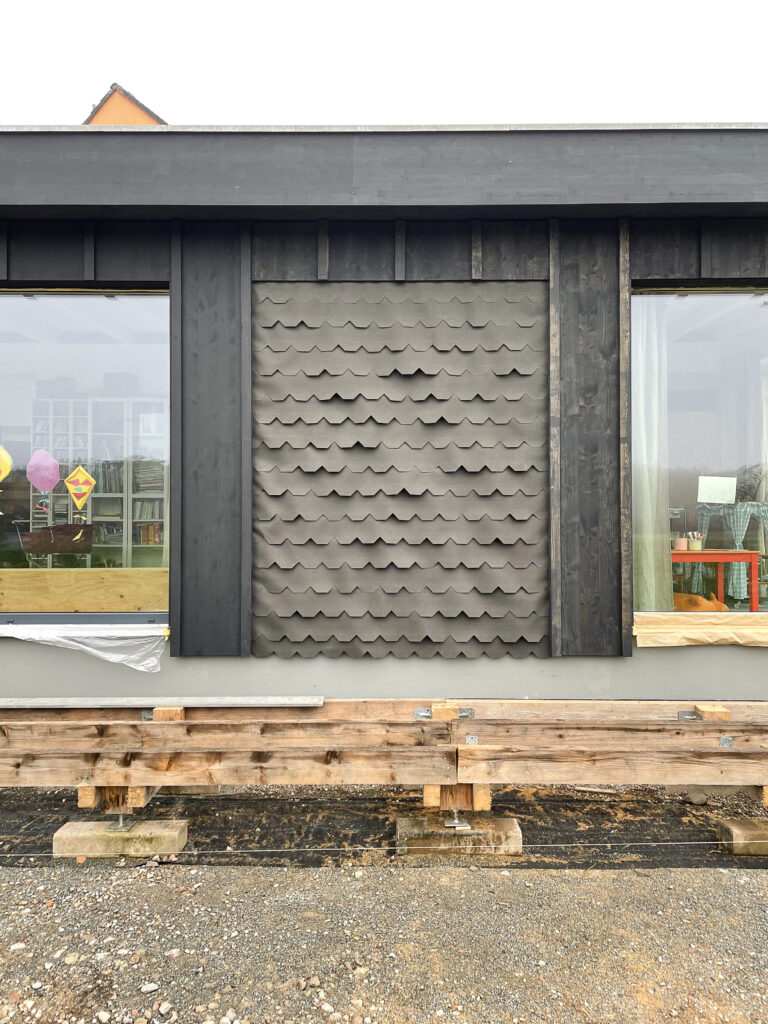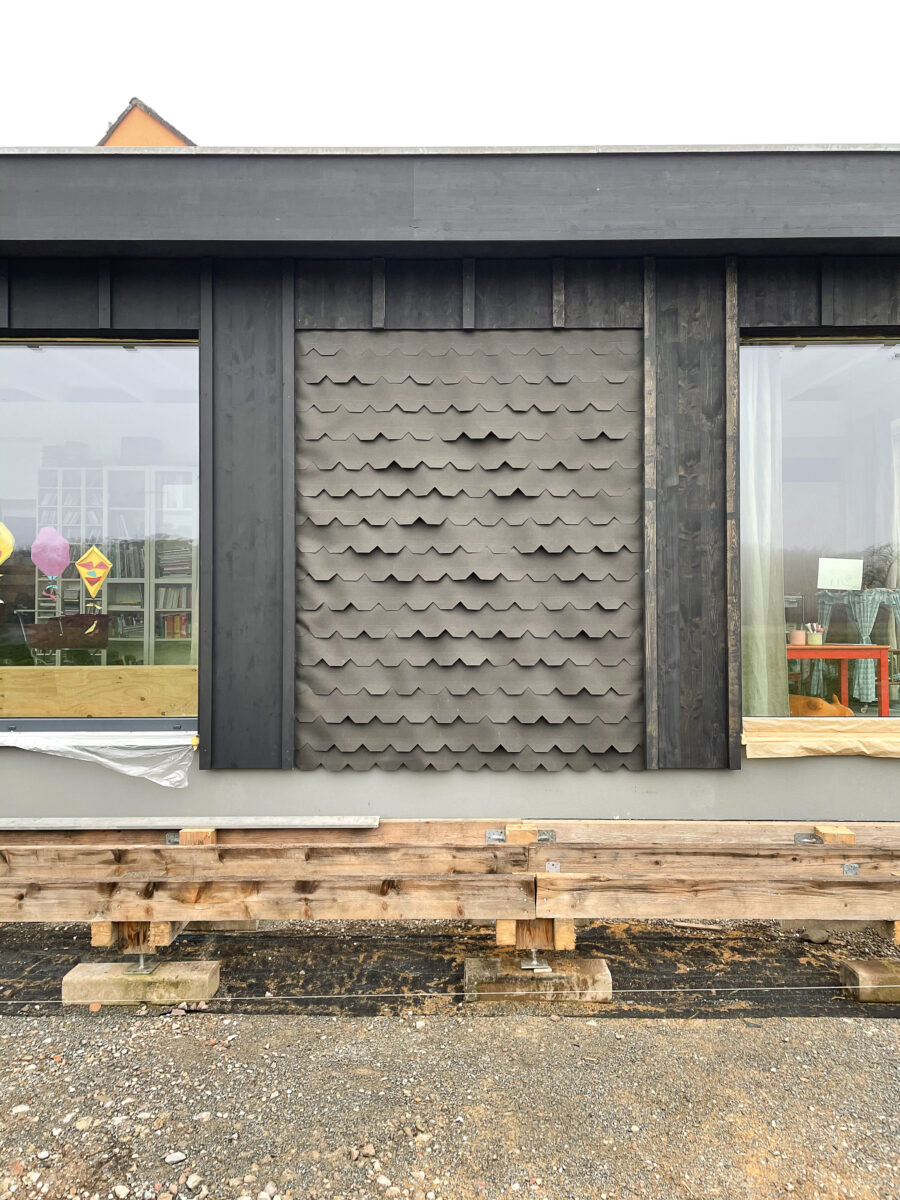 architecture

Paper Facade
Paper Facade
all about the project
In a real building project of the Darmstadt-based architectural office WAL, a small facade field was covered with vulcanized paper for research purposes.
The object, a renovation of an existing building from 1950 in Darmstadt, with a new extension made of wood is to be covered with special papers in one area of the facade.
The highly geometric wooden façade, consisting of painted three-layer panels with attached strips, is interrupted by the field of the paper façade.
The east-facing façade is slightly protected by the projecting edge of the roof. A behavior of the facade as a result of weather and sun and air-climate fluctuations is to be tested on the object. The façade is thus planned as a continuous process and encourages other manufacturers to optimize their materials. The façade is to remain in place until the middle of 2022. The condition will be checked at regular intervals, and a decision will be made to repair and optimize it as the application progresses.
Year of construction 2020, development 2018-2020
Renovation and modernization of existing building with extension by an annex in wooden construction
small facade field covered with vulcanized paper for research purposes
WAL Architects