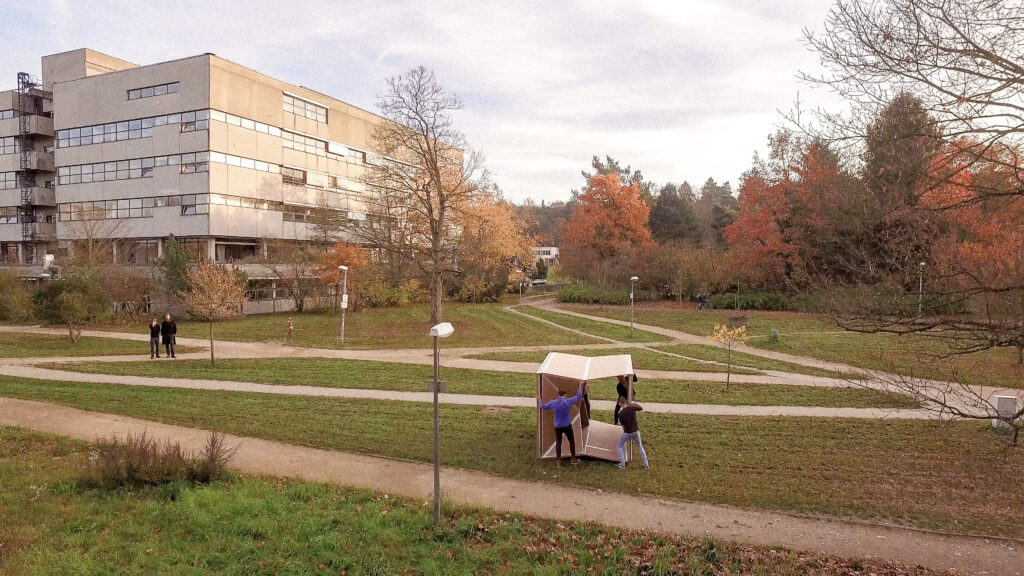 architecture
design

Project Instant Homes
A Foldable Cardboard House
all about the project
About Project Instant Homes
»How it all started«
In 2011, a small group of researchers started the project 'INSTANT HOMES' within the framework of an academic collaboration advancement program, a joint research project of the departments Chemistry, Architecture and Mechanical Engineering at Technical University Darmstadt. The project is the first interdisciplinary project in the field of building with paper, and is considered the foundation of further research projects, one of which being BAMP! Building with Paper.
The objective of this early intervention was to get different disciplines to work, think and research together, with the common goal of joint research in the topic area: 'Functional, fully biocompatible paper materials for aesthetic solutions in architecture'.The project took on the task of developing simple, quick to realise shelters in the context of current global natural disasters.
An interdisciplinary student competition brought forth many of the elaborated designs, amongst which the 'Cardboard Container House'. The initial ideas focused on the foldability of the shelters with the aim of realising a simple and quick construction and exploiting the material's benefits, especially its light weight.