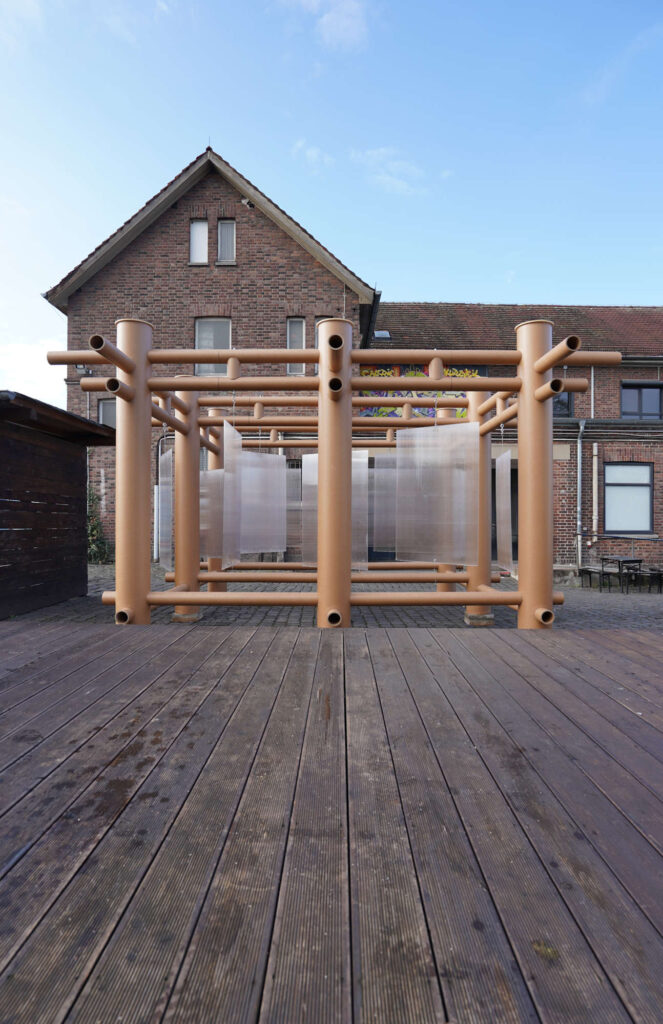 exhibition

Sichten Exhibition Darmstadt
1:1 Paper Pavilion
all about the project
About Sichten Exhibition Darmstadt
The exhibition Sichten 25, organised by students, provided the occasion to erect a pavilion and thus the opportunity for integration into the research on building with paper at the Department of Plastic Design. For the exhibition, a paper pavilion was planned and realised as a flying construction made of paper on a scale of 1:1 and exposed to the weather for several months.
The project was developed, planned and executed with students as part of a research module, and the entire process was guided and supported by the department. The students were to work out and scientifically present their findings gained during the 1:1 implementation according to individually set focal points, optimisation potentials.
The pavilion was dismantled after the end of the exhibition and rebuilt on the university campus. Here it was redesigned for use as a bar and DJ booth for a celebration of the Masterthesians.
In total, the pavilion made of paper tubes has now been exposed to the weather for over 5 months and has been subjected to a severe suitability test through the various uses and the construction, dismantling and reuse without any loss of stability or appearance of the structure.